Description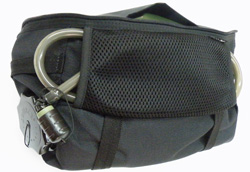 The bottom part Ballast Bag is designed as a separate compartment to hold APCO's 9L Liquipak inner ballast bag. It can be zipped on to the top part or left off, depending on pilot's need or preferences. So if flight does not require ballast, it can just be zipped off. Additional storage space (pocket) is built in to the flight deck with zipped front entry.
Of course there is no compromise on quality and materials. Attention to detail is exceptional as always.

9 Liter ballast bag with integrated drinking hose
Careful design and well thought out details, make the Flight Deck in combination with the bottom part Ballast Bag an exceptionally superior product which will be enjoyed by pilots for a long time.
Code: 80052 – Bottom Ballast Bag