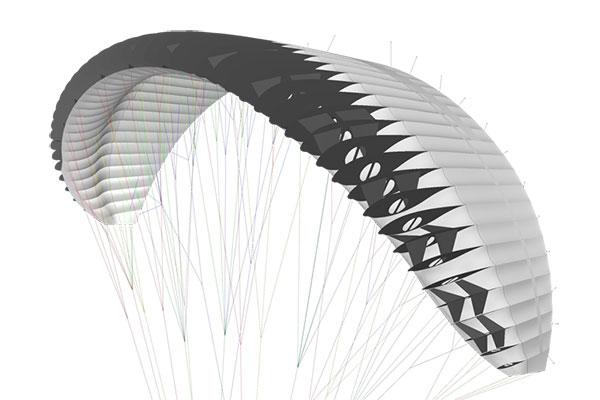 A truly revolutionary design – The APCO Hybrid.
The Hybrid represents the first wing in this class – a new category of wing in our sport, with unprecedented flying characteristics. This unique design combines a classic double surface profile with a single surface profile, together creating a hybrid profile.
Putting aside all the hype – this wing must be flown to be believed!