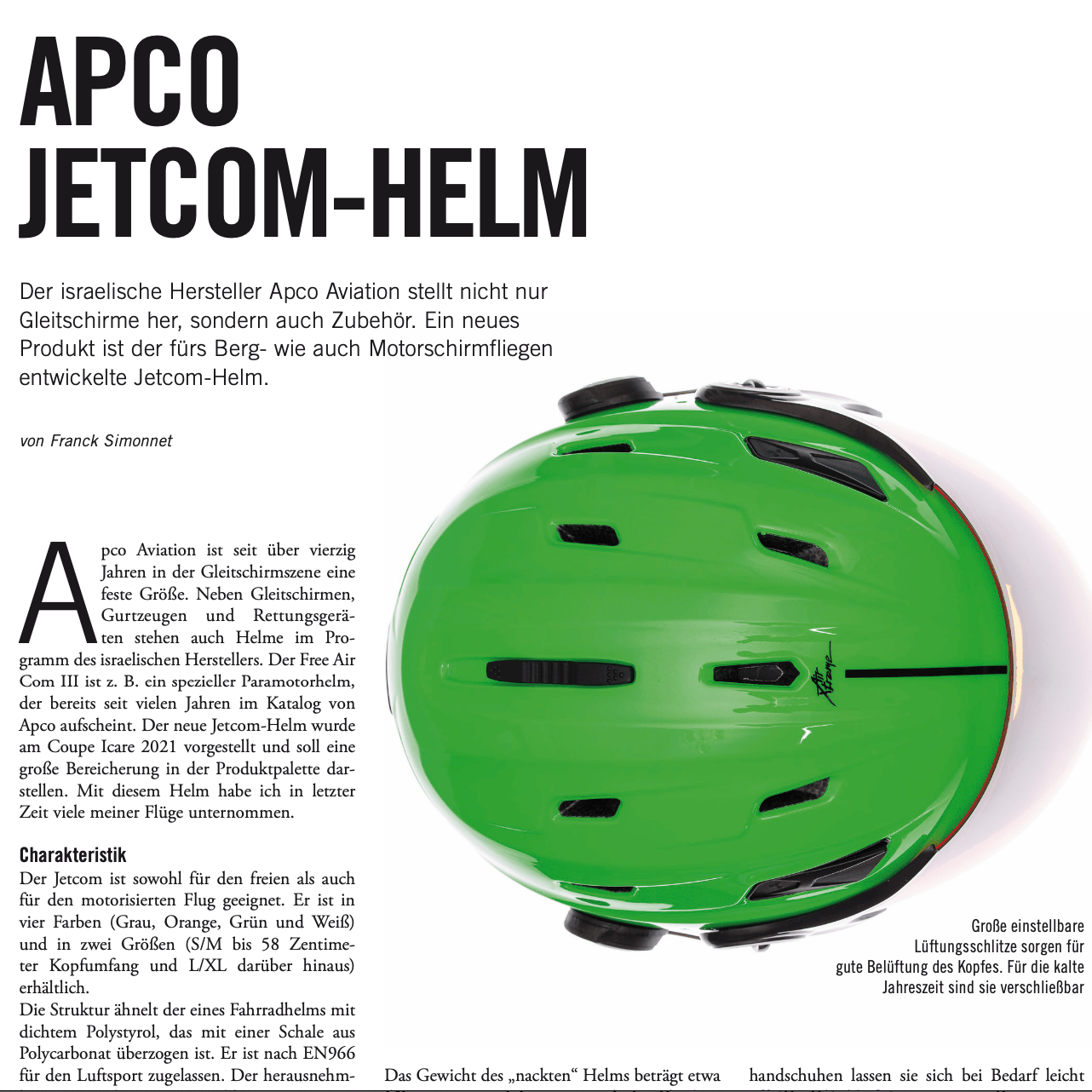 Read the full review here

JETCOM HELMET :: REVIEW :: THERMIK MAGAZINE
Jetcom Helmet :: Review :: Paramotor+ Mag
Jetcom Helmet :: Review :: XC Mag
Jetcom Helmet Review :: USPPA Magazine
Safety and style are two main factors why many choose an Apco helmet, but the new Jetcom helmet has so many practical factors that make it such a great choice. I really like the
read more

JETCOM Helmet :: Pilot Comment :: by Paul Haxby
Fantastic! My new Jetcom helmet is quite light and comfortable. I like that the air-vents can be open/closed, it really helps on those hot days when you want your head to breath. Fidlock magnet on the chinstrap makes it very easy to close/open. And the size adjusting roller at the back is very easy to use, even during the flight.

JETCOM Helmet :: Pilot Comment :: by Adrian Smith
From:Francis gagnon
Sent:Friday, January 29, 2016 6:11 PM
To:apco
Subject:order
Hello Sally, I need to order another helmet free air com III… as you can see one of our clients had an accident… prop strike directly on the head… by chance he has no injuries due to the great quality of the helmet.
Thanks!
free air com III-no injuries after an accident