Description
The 2Light is a lightweight tandem pilot harness. Designed from the ground up with professional tandem pilots in mind, it will equally serve leisure pilots and can even be used as a full feature solo harness!
No compromises were made on comfort, safety or durability and after hundreds of hours of pilot feedback, we are proud of the 2Light.
LIGHTWEIGHT – almost "too light" the harness starts at 1.55kg. (2.15kg. with airfoam and lexan plate) but as traditional for APCO, is extremely durable made from well proven and real life tested materials.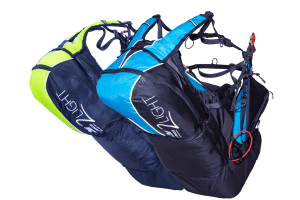 Available in Black/Turquoise and Black/Lime