October 2018
::  
APCO HYBRID EN-B  
::
# Certification & Video #
EN-B CERTIFIED
Product Video:
For the full mesmerising product video, click here>>
Hybrid is now fully certified EN-B, successfully completing load and shock tests in all 3 sizes – S, M and L.
Supplied with our new 80 Liter light PG bag.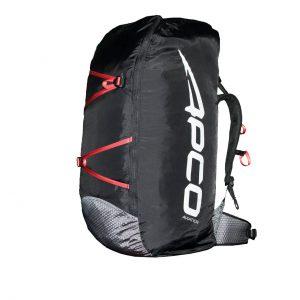 ---
HYBRID IN THE NEWS
---
From Cross Country Magazine:
"Apco have created an innovative wing that brings something new to our sports. Combining elements of single-surface and double-surface wings means advantages from both. It's light but made of durable materials; has better pitch behaviour than single-surface wings, combined with great roll stability thanks to the exposed ribs and it's easy to launch and land."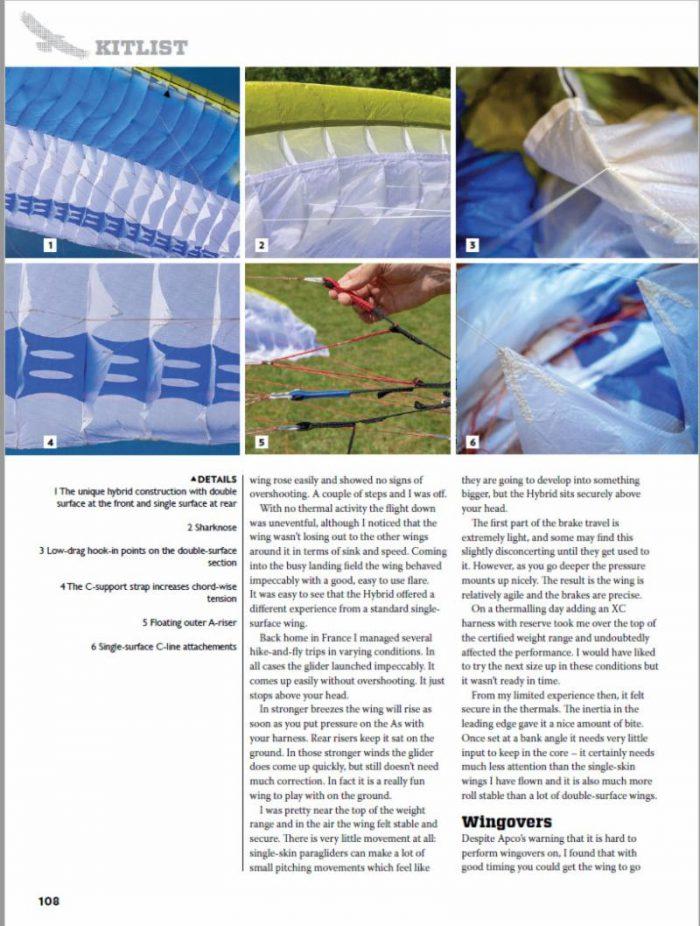 ---
From Paramotour+ Magazine:
"Apco explore un nouveau concept, celui d'une aile partiellement mono-surface, et redéfinit ce que nous pouvons attendre d'une aile à utiliser au moteur. Plein de curiosité, « PM+ » a pu essayer le premier exemplaire arrivé sur le sol français."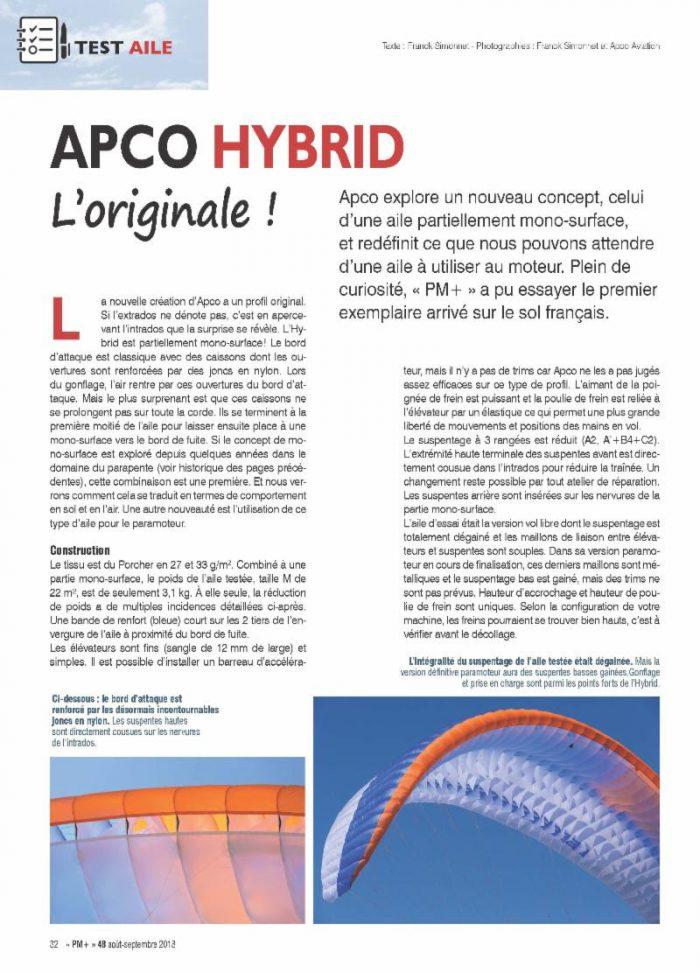 ---
From Rock the Outdoor Magazine:
"Après 2 ans de recherches autour du concept de mono peau, APCO a abouti sur une structure d'aile originale avec extrados et intrados à l'avant et une seule peau sur la seconde moitié du profil. Face aux comportements étonnants découverts (gonflage et décollage très faciles, grande stabilité en vol, meilleure finesse que les autres voiles mon-surface…), le fabricant israélien n'hésite pas à dire que ce nouveau concept de "voile hybride" viendra s'ajouter à la liste des grandes innovations telles que le sharknose, les renforts diagonaux, les joncs …"
---
HIKE & FLY package
---
To complete the Hybrid, we are offering the option to also purchase our lightweight HIKE harness for a special price(replacing the light PG bag).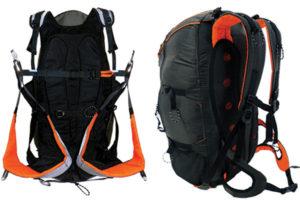 For more info check with your dealer