October 2021
:: Certified, lightweight helmet – free flying and paramotor! ::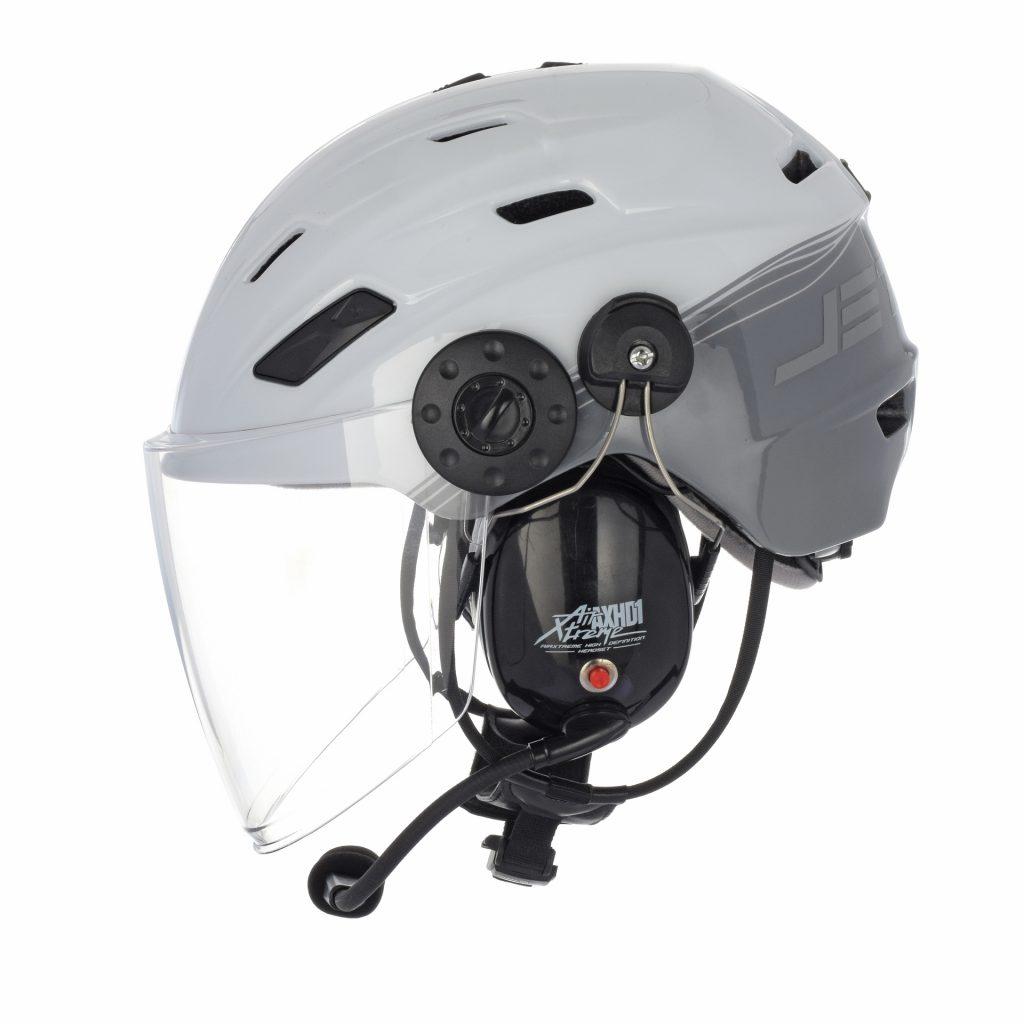 The AirXtreme JetCom Helmet is a dedicated flying helmet, Certified EN966 "Airborne Sports".
Designed for both Paramotoring and Free Flying, It is a light weight helmet, produced using "In-mold" technology which is derived from high-end cycling helmets and ski helmets.
In-Mold technology, yields the best strength to weight ratio, positioning the JetCom as the lightest fully Paramotor compatible helmet on the market to date.
Packed with features, the JetCom will satisfy any pilot in any weather climate or location.
---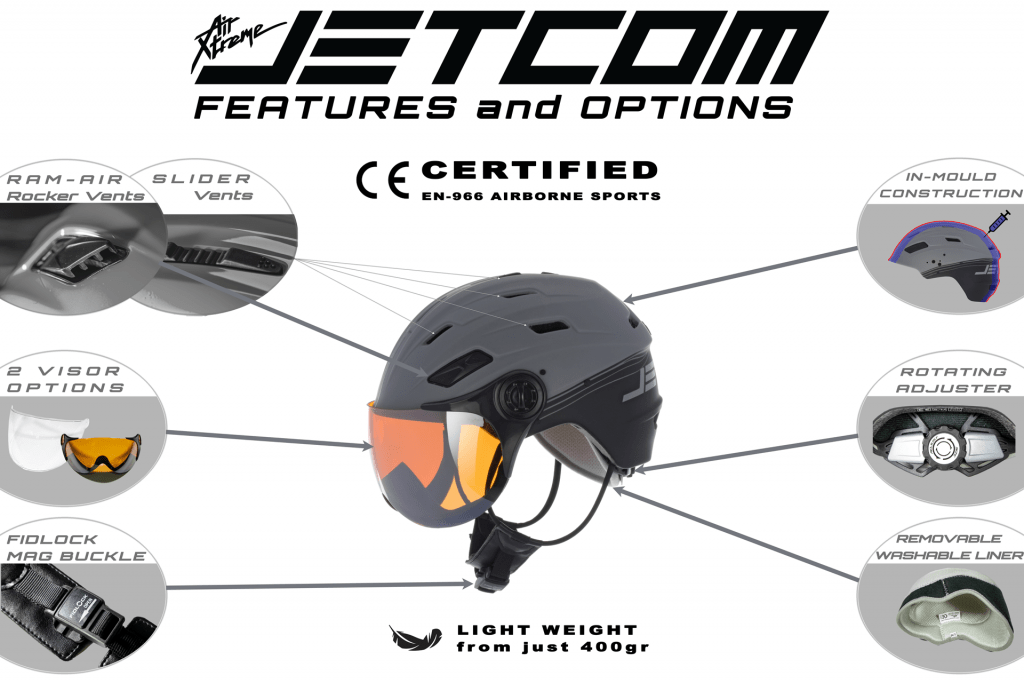 Available in 4 vibrant colors and 2 sizes: S/M and L/XL + adjustable head retention system for best possible fitMultiple in flight adjustment vent holesMagnetic "Fidlock®" chin closing buckleRemovable washable inner paddingLight weight – starting at under 400 [Gr]Full face clear visor optionHalf face tinted visor option
JetCom is supplied as standard in paramotor configuration – with arched side straps ready for communication headset.Each JetCom is supplied in a soft helmet bag.
Additional optional accessories (to be ordered separately):Full face clear visorHalf face tinted visorFree flying ear paddingHelmet casePHD1 communication headset
---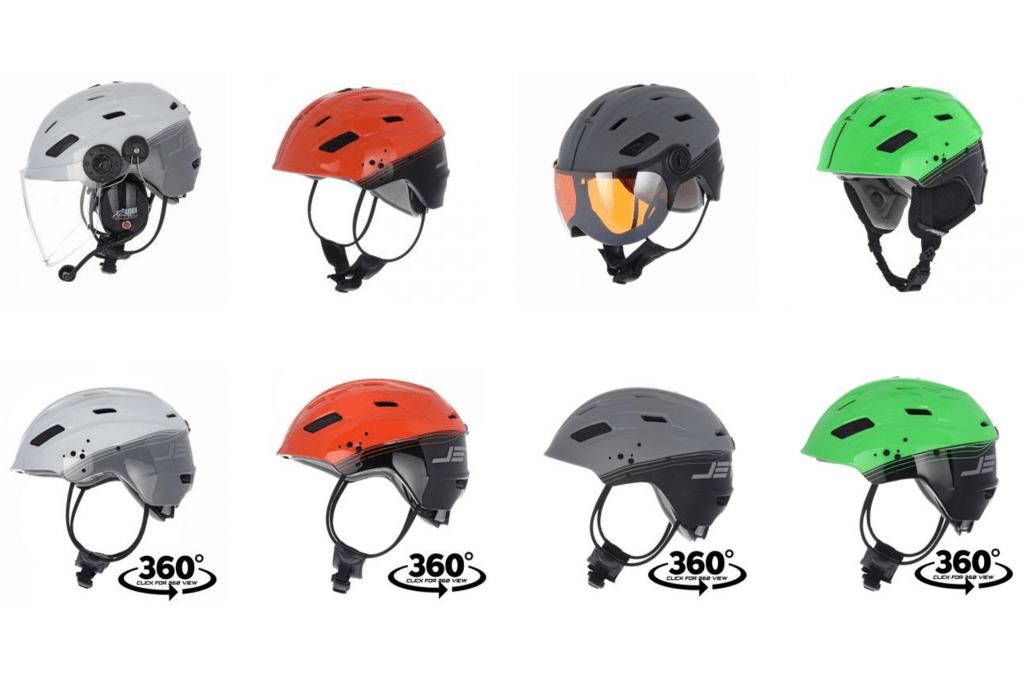 EN-966 Airborne sports Certification