We are happy to announce the new GAME 42 Mark 2 (MKII).
Based on our successful Game 42, the MKII introduces several improvements and upgrades:

NEW riser system with longer trims that extend the speed range. The additional extra speed range can be locked or unlocked by removing a shackle on the risers, depending on your needs.
See Video Below>>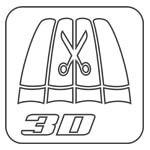 3D Cut – A new exciting color design incorporating a 3D cut on Leading Edge for a cleaner sail and hence improved performance.
The design incorporates our legendary long lasting Gelvenor fabric on the top front of the wing.
Replaceable Trim System – Easily replaceable trim webbing for long lasting trouble free operation.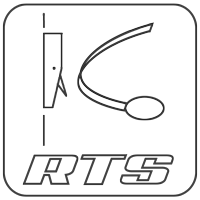 PARAMOTOR
Game 42 MKII is equally great for both free flying and for paramotor tandem flying.
Tandem foot launching with paramotor can be challenging, but the Game 42 MKII easy launch and short take-off run will make it a breeze with any passenger.
Game 42 MKII high efficiency allows its use even with the smallest and weakest engines, making it the #1 choice for many pilots flying light tandem trikes.
CERTIFICATION
Game 42 MKII is certified in EN-B, LTF B Class
APCO also performed thorough in-house intensive test flight sequence to verify that the wing is in-line with expectations on every parameter.
Additional DGAC approval for paramotor use.
DELIVERY
First deliveries have already started.
Your orders are welcome !