September 2019

HYBRID TANDEM
:: EN-B Confirmed 110-190 Kg ::
The long anticipated Tandem version is now official! Based on the original, the Hybrid Tandem is a further refined and improved version of the ground breaking Hybrid.
Enjoying all of the advantages of the Hybrid, the tandem offers:
✅ The easiest inflation characteristics available period.
✅ Low Take-Off Speed.
✅ Real Flare capability – better than any single Skin.
✅ Very Light brake pressure.
✅ Unmatched Roll and pitch Stability, truly amazing!
The above advantages were proven on the original Hybrid and embraced by the market, composing the ultimate recipe for the perfect Tandem wing!
So…The Hybrid Tandem is born!
Perfect for both Paramotor and for Free Flying, the Hybrid tandem delivers the easiest and smoothest flight experience possible for your passengers.
Certified EN-B (Pending Load test) with both Trimmers closed and Trimmers Open between 110 – 190 [Kg].
For paramotor use, DGAC Approval will follow for weight range of 110-240 [kg].
For full technical data, please visit our website :: HERE>>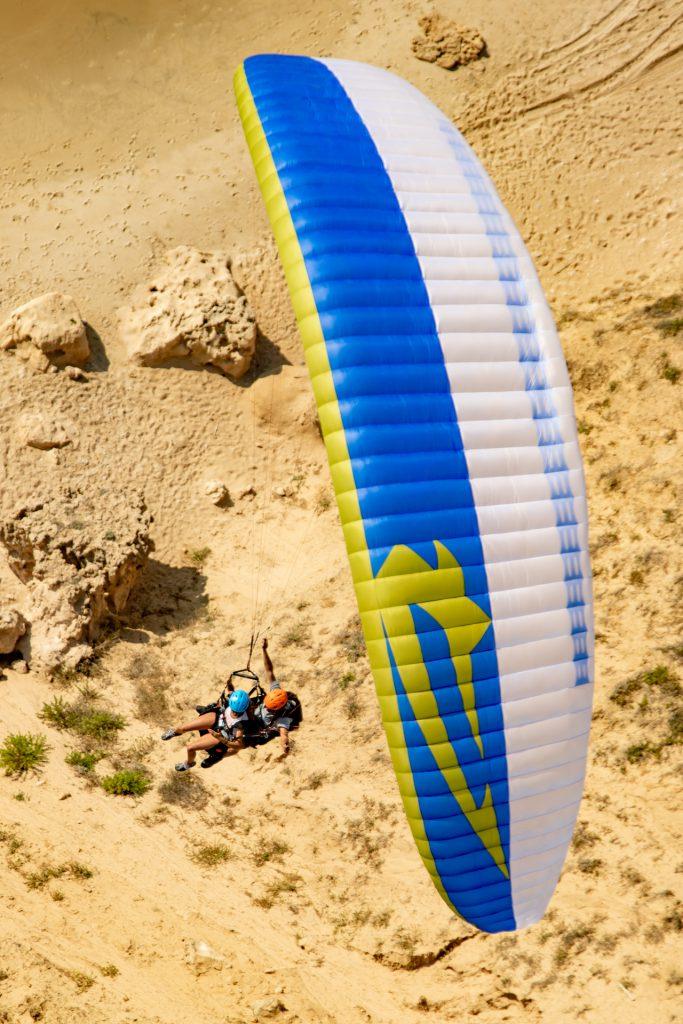 TECHNICAL DATA
See the website here >>

Hybrid Tandem Free Flying (Unsheathed Lines and risers with soft links) – Code: 38710

Hybrid Tandem Paramotor (Sheathed/Covered bottom Lines and risers with V-links) – Code: 38810

DELIVERY
Pre-order now, deliveries starting November 2019 – contact your local APCO representative!!