SHERPA Backpack
JANUARY 2021
:: Redesigned, lighter and smarter ::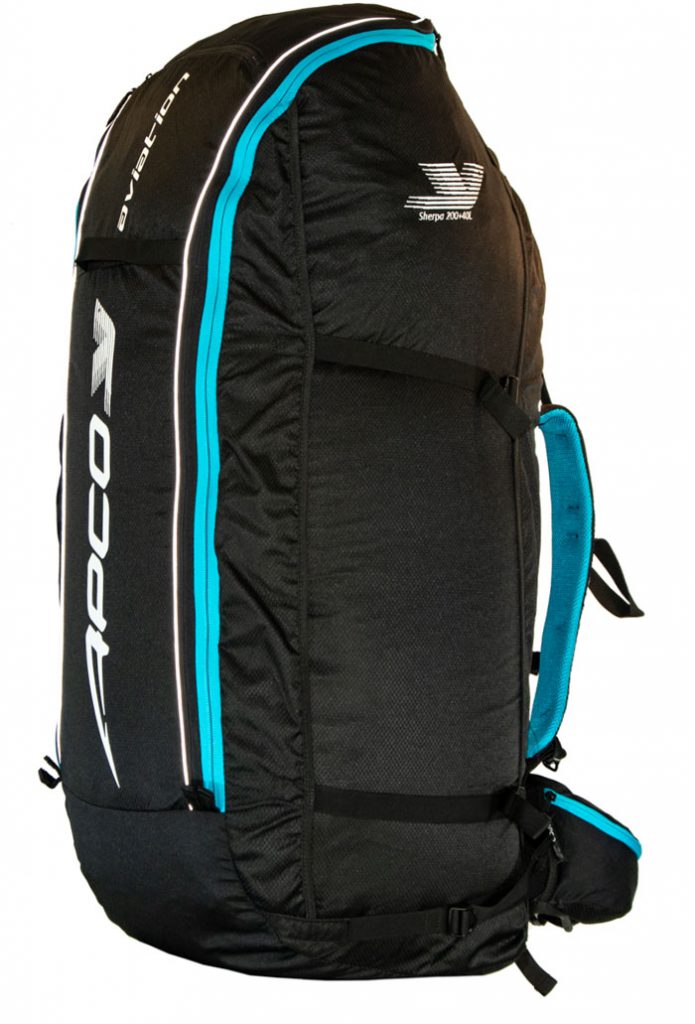 The paragliding bag is the house protecting your gear – too light and fragile, it will not last. Too heavy and rigid will not be comfortable on long hikes.The all new APCO PG bag was completely redesigned, using the latest materials to make it lighter, stronger, better looking and with space to carry even more.
The new bag was reshaped to better accommodate pod style harnesses. featuring a longer and slimmer shape, bringing the C.G of the bag closer to the body and spreading the weight better. The result is a much improved bag on all parameters.
Carrying and packing comfort was the No 1 objective of this new bag and it is very comfortable even fully loaded on the longest hikes.Packing the gear is quick and easy with a full front opening allowing spreading the bag open on the ground and laying the gear inside, similar to the technique used with a clinch bag.
For tandem pilots or extra gear needed, there is an expander zipper expanding the volume to a whopping 200+ liters – enough to fit a classic full tandem kit!!
FEATURES
200L volume
Expander for additional 40L volume
Completely new, redesigned back support system
Gel padded shoulder straps
Durable construction, Diamond ripstop pattern, high density cloth
Top quality hardware
Compression straps
2 mesh waist pockets
2 front pockets
Additional zipper for top entry with no need to unzip the main zipper.
Clear ID tag window
Front and rear reflective piping for high visibility at night
Drinking hose / earphone exit
Washable
The bag is supplied as standard together with every wing delivered, but can also be purchased separately.
CODE – 42477
DELIVERY – In Stock for immediate delivery – from now on all wings supplied in new bag.
For more information>> Sherpa product page
Light Backpack – New Colour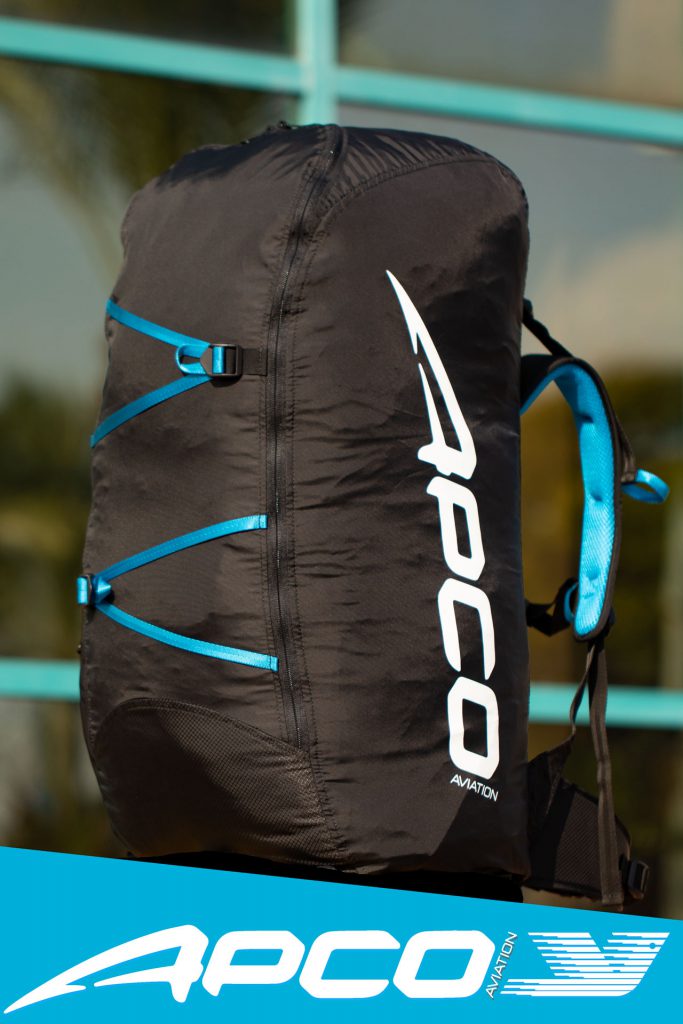 Now in a new Blue/Black theme, this lightweight, 80L Backpack is the perfect partner for anything from casual weekend flying to multi day vol-biv trips in the Himalayas.
Using a well balanced combination of lightweight materials combined with stronger reinforcements and materials where needed, to ensure the bag will last as long as your precious cargo.
Large enough to hold a standard paraglider with a lighter harness and other essentials. At only 595 grams, it is one of the lighter bags on the market in this class, and folds small to take up a minimum amount of space in your harness.The shoulder and waist straps are well padded and ergonomically comfortable.Two elastic external pockets for easy reach during walking, as well as reflective elements for safety during night walks.
Read More>> Light PG Bag webpage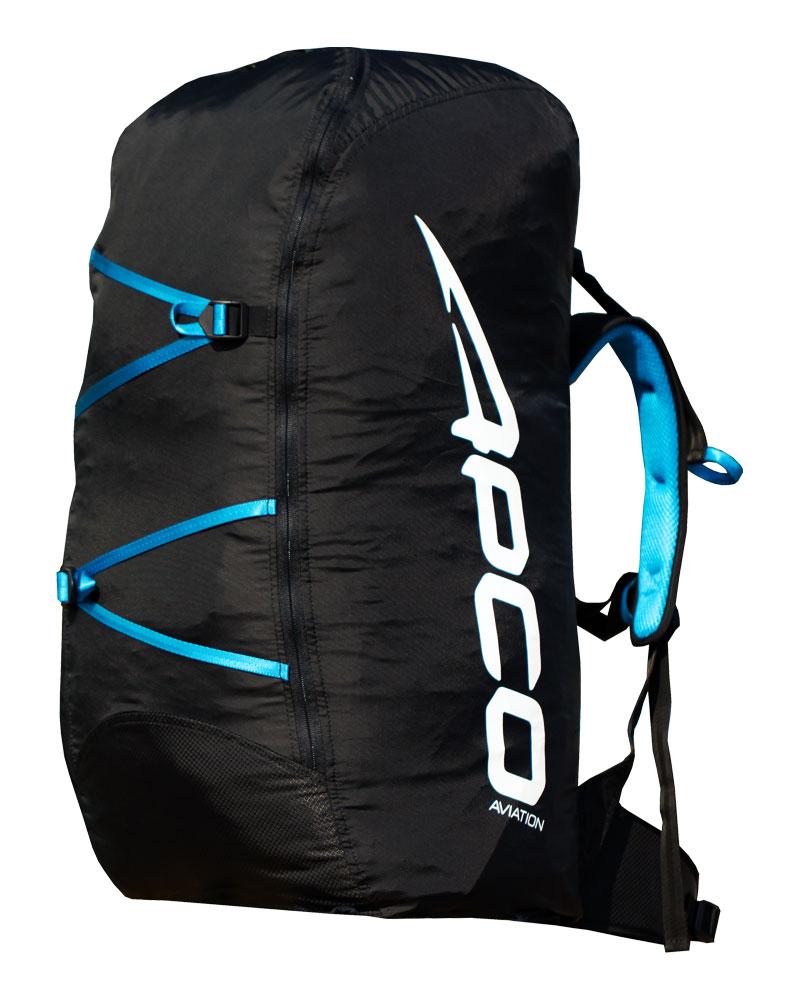 Backpack Trio
The 2 new backpacks together with our paramotor friendly light clinch bag compose a range of bags to be chosen with each new paraglider!Let us know your choice with your next order.
Light Backpack (left)
Sherpa Backpack (middle)
Light Clinch Bag (right)