FAR more than ever before!
We are proud to introduce THRUST V …
The Thrust V is a beginner/intermediate classic wing (non-reflex).
Designed with paramotoring in mind, it excels under power, but with its high lift profile and Flow Aligned Ribs, it will deliver also for free flying !
Almost "foolproof" Thrust V is perfect for teaching new pilots and will get any pilot flying faster than before.
Thrust V will progressively build the pilot's confidence as the canopy is very rigid, with reassuring feedback. This combined with its simplicity and ease of use, makes it the perfect package !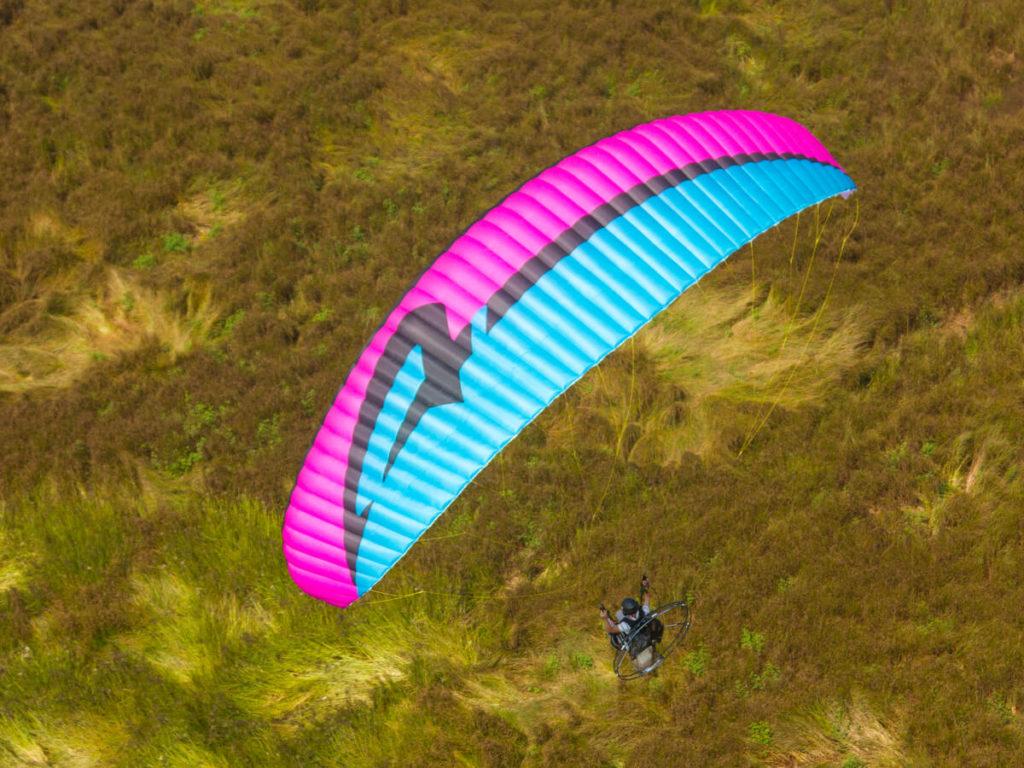 The Thrust V continues the legacy of the Thrust, but is a completely new wing – updated with latest technology available!
Schools opting for a non-reflex wing for students, will find Thrust V as the perfect answer which will make it easier for both the pilot and the teaching process.