July 2019
:: HYBRID XL Size
::
# NOW AVAILABLE#

We are happy to announce additional XL size for the HYBRID wing in both free flight and paramotor versions.
The XL size will cover weight range of up to 140 [Kg] and will carry DGAC certification.
The HYBRID has proven to be the easiest and most stable wing we have ever produced. Crowned by some as the best teaching wing in the world!
Repeated requests from customers drove us to add an additional size to cover heavier pilots and use with light trikes.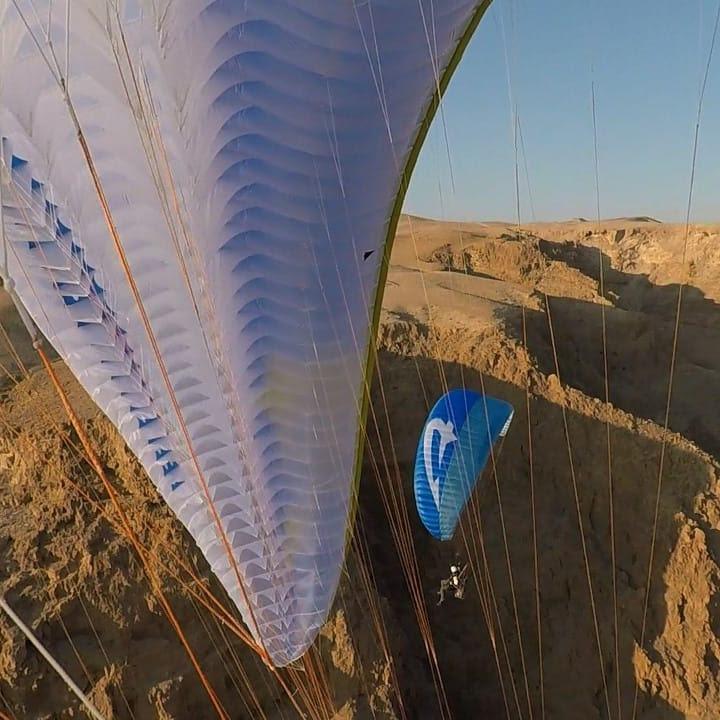 DELIVERY
All sizes of 
Hybrid
 are available.
Your orders are welcome !
PILOT REVIEW: Andre Bandarra
PARAWORLD MAGAZINE – JAPAN
"and the rate of climb when catching the thermal core can not be followed by others It is not exaggeration to say that it is outstanding as much"
"Although it is a unique design glider that is easy to have an image of light and compact glider packages, hiking and flying and adventure flight companions, the 
hybrid
 is a high-level safety glider completed by combining the talents of high-tech technology It is the conclusion that the comprehensive flight test was carried out.
Although it is in the category EN-B, it is easier to handle than almost all EN-A gliders, and the takeoff distance is short. Also, because there is no continuity of rolls and pitches, I felt that it is a new style of glider that can be used for training from beginners, because of the amazing characteristics of not requiring detailed operations and techniques to stabilise the aircraft. For the current paraglider world, which is heading toward aging, the benefits of passive safety, "It will provide safety and stability only by riding", which is more than compensating for anxiety and risks due to declines in physical strength, judgment and reactivity It is a light wing that you can enjoy to your heart's content.
In case
A rise-up is light, and a 
hybrid
 with a very short take-off and landing performance is optimal as a glider for PPG. The straight running stability which does not cause rolling is also perfect as a training machine"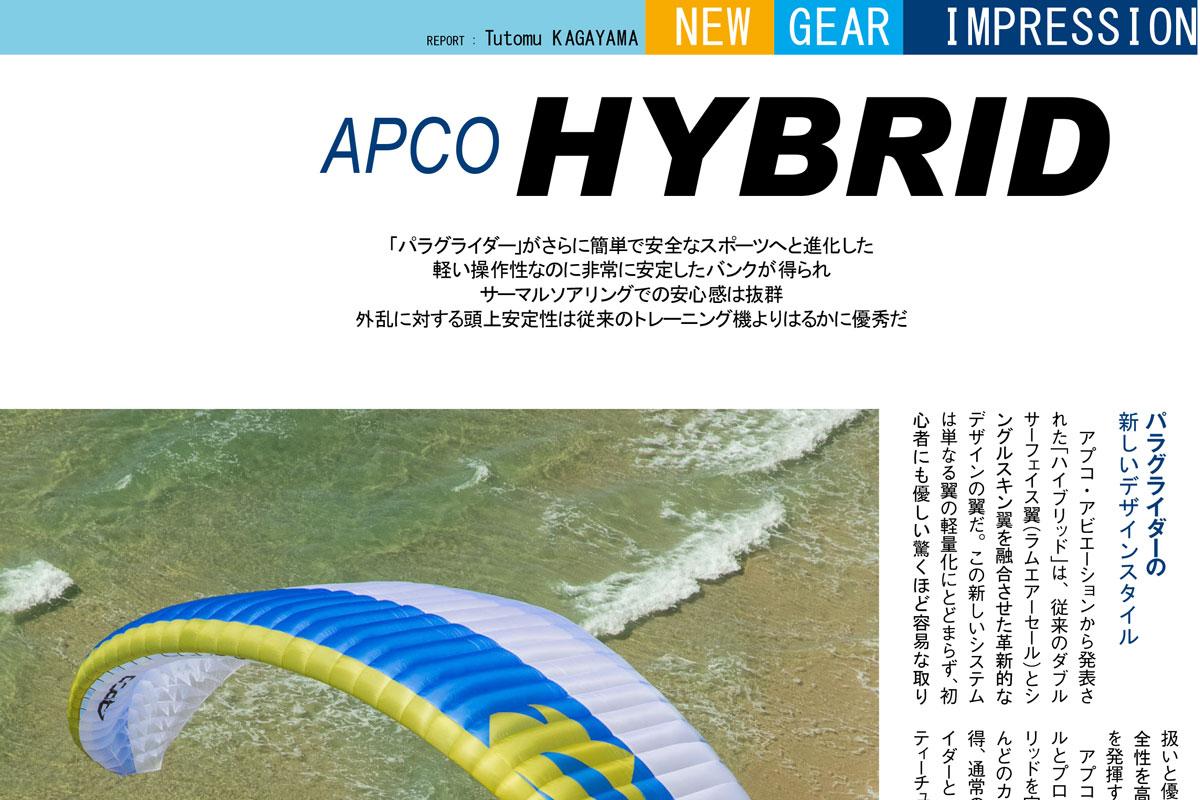 CROSS-COUNTRY MAGAZINE – REVIEW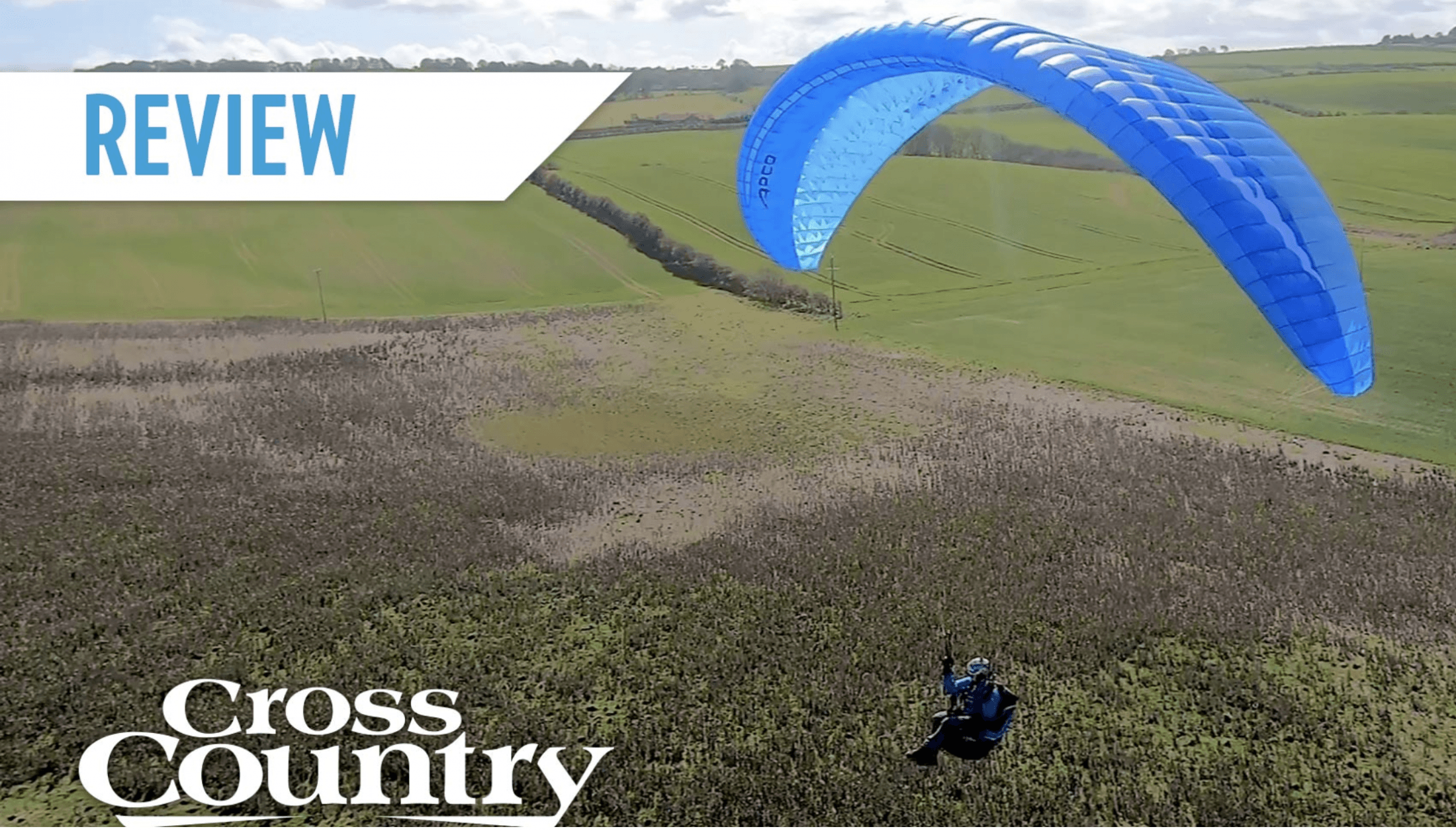 "Apco have created an innovative wing that brings something new to our sports. Combining elements of single-surface and double-surface wings means advantages from both. It's light but made of durable materials; has better pitch behaviour than single-surface wings, combined with great roll stability thanks to the exposed ribs and it's easy to launch and land."
More>>
CROSS-COUNTRY MAGAZINE  –  Video Review
PARAMOTOR+ MAGAZINE  –  Review
"Apco explore un nouveau concept, celui d'une aile partiellement mono-surface, et redéfinit ce que nous pouvons attendre d'une aile à utiliser au moteur. Plein de curiosité, « PM+ » a pu essayer le premier exemplaire arrivé sur le sol français."
More>>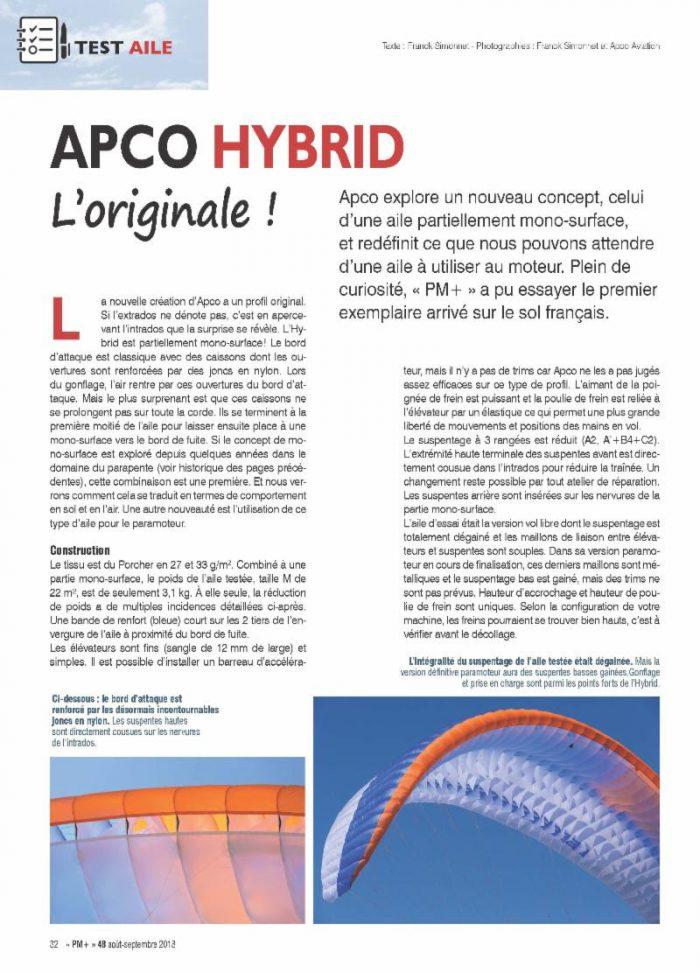 FREE AERO ONLINE MAGAZINE  –  Review
"…it is, above all, the behaviour in flight which interests Apco. And there, it has to be said, this wing is amazing. During take-off, it is a typical single skin: it comes up all by itself and is comparable to an 'open' single skin. It positions itself very nicely above the pilot."
"So, the first impressions were very good, even surprising. A very flexible wing, one to keep an eye on…"
More>>   
English
– 
German
–
French
–
Spanish